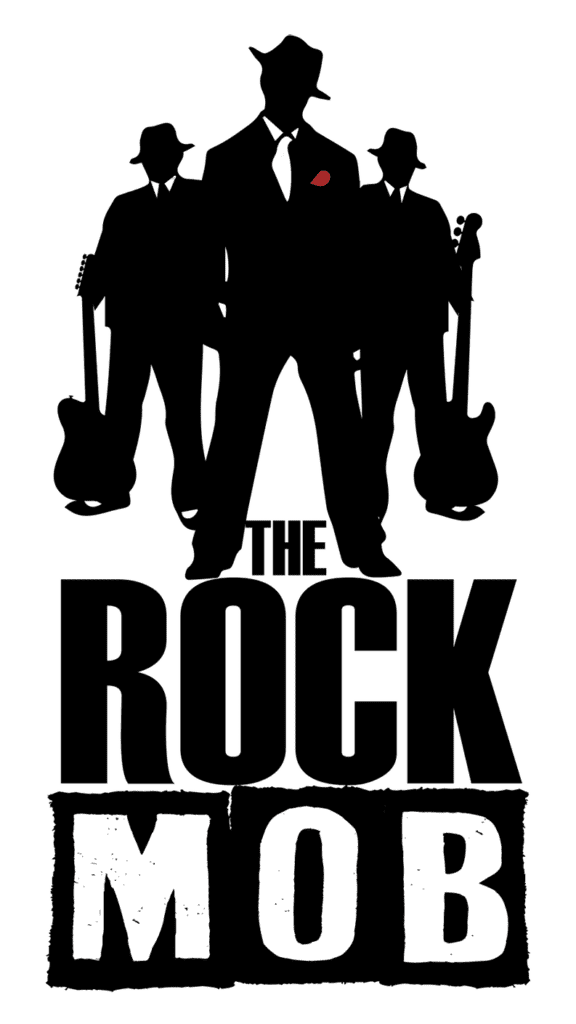 The ROCK MOB –  Tribute and cover band performing the best rock anthems of the 70's, 80's, and more.
THE ROCK MOB, southeast's fan favorite pays tribute to the best decades of rock music covers for corporate events, festivals, private parties, bike rallies, weddings, and more!
The band performs the very best in rock hits from AC/DC, Aerosmith, Journey, Bon Jovi, Van Halen, Def Leppard, and many more rock legends. If it was a huge hit in the 70's, 80's or even featured on Stranger Things, the band probably performs it and more. We can provide full production, lights, or whatever is needed for your event.
The Rock Mob brings back the glory days of live music to make any event a night to remember.
Not just another cover band
The Rock Mob is dedicated to delivering an unforgettable performance that will have you on your feet and rocking out with us. Whether you're having a party, hosting a corporate event, or just need a live band to liven up the atmosphere, our experienced rock band is the perfect choice for you. Book The Rock Mob today and let us show you how we can create an unforgettable experience for you and your guests!
5 out of 5 stars (based on 48 reviews)
Always a great time!
Love love love The Rock Mob! They put on an amazing show!
Amazing!!
These guys are so talented. We had a blast hearing them play at Harlows in Ozark! They are sooooooo good! Fun night! I can't wait to see them again!
The songs that made music great
All the hits from your youth stuffed into one package bursting at the seams there is no Fountain of Youth but this will take you back. It's not every day that you'll be able to get this close to Legends.
Upcoming Concerts
March 24-25 – The Salty Hobo (Panama City FL)
April 1 – Crawdad Music Festival (Ozark Al)
April 28-May 1 TBA
July 14 – Harley Davidson Bike Night (Dothan Al)
June 3 – The Blue Iguana (Pratville, Al)
June 24 – Keel & C0. (Headlead Al)
The Rock Mob Videos
Featured videos of the Rock Mob performing all the best rock hits and sing alongs live. If you are looking for a performance at your location in Alabama, Georgia, Florida or any southeast state, don't hesitate to reach out via email us or call 1-774-ROCKMOB (762-5662)
Featured Live Audio Samples
Rocking the Southeast
The Rock Mob performs across the entire Wiregrass Region of Alabama, Florida, Tennessee, Mississippi, and Georgia making them the Ultimate Rock Cover and Tribute band in the Southeast. Outside our region? No problem, we'll travel to you to make it an unforgettable event. 
Contact Us
Call 334-701-7625 for booking information or click here for booking information.
The Rock Mob headquarters is of Ozark, Alabama, we have team members near Alabama, Georgia, and Florida and the Wiregrass region. We can perform as a cover band or tribute band for festivals, weddings, venues, private parties, and more. If you want to sing along with the biggest MTV hits and songs from the best decades of rock, The Rock Mob has you covered!
Ready to plan an unforgettable event?
Our talented and experienced musicians are committed to providing an entertaining and energetic performance that will make your event an unforgettable experience. The Rock Mob cover band and tribute band peformed songs that span all genres of rock, from classic rock to modern rock, and our repertoire is updated regularly. We guarantee a performance that will have your guests on their feet and singing along!